founder of Noah's Ark Rafting & Adventure Co. recognized by USDA Forest Service for collaborative stewardship in the Collegiate Peaks Wilderness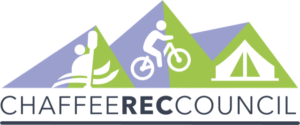 A guide on local rivers, mountains and Colorado's Wilderness Areas for 43 years, Chuck Cichowitz was presented the National Wilderness Partnership Award by Forest Service Chief Randy Moore in an online awards ceremony in November.
"I'm grateful to you for helping us address the ongoing challenges we have, especially the Wilderness that has been entrusted to our care," Moore told Cichowitz and other award recipients.
Cichowitz received the Wilderness Partnership Champion Award, which recognizes a leader who promotes and sustains partnerships that are vital to the successful management of publicly owned Wilderness Areas.
Wilderness Area designations protect America's most pristine lands, according to the Forest Service, which deems them places where law mandates above all else that wildness be retained for our current generation and those who will follow.
Cichowitz has redefined traditional relationships between outfitters and the Forest Service, said Salida Ranger District Recreation Manager Ben Lara, who made the award nomination. "Rather than just a business-like relationship, Chuck views the outfitter partnership as a fully functioning extension of sound wilderness management," Lara said.
Cichowitz helps coordinate a stewardship project called Healthy Horn Fork that identifies and remediates campsites and social trails that threaten resources while encouraging recreation use where it can be responsibly accommodated.
The project is focused along trails to Mount Harvard and Mount Columbia, as well as Bear and Kroenke lakes in the North Fork of Cottonwood and Horn Fork basins west of Buena Vista. Funded by a Chaffee Common Ground mini-grant in 2020, project partners include the Forest Service, Greater Arkansas River Nature Association and Envision Chaffee County.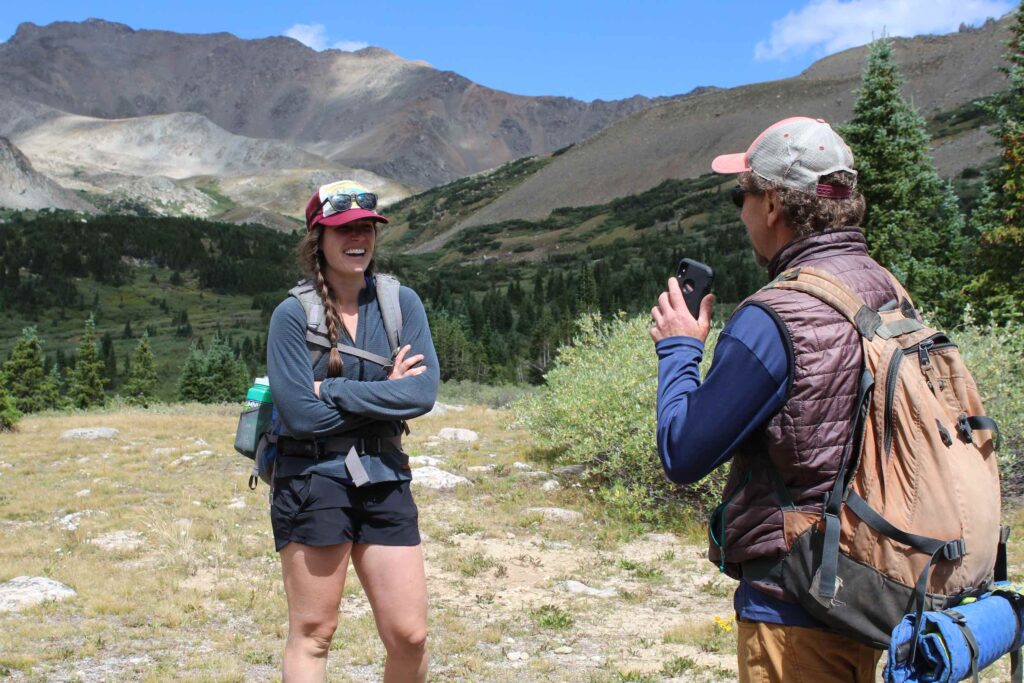 Cichowitz hopes the project leads to a new Wilderness stewardship model to be adopted in additional areas of the Collegiate Peaks Wilderness and beyond
His efforts began four years ago, while guiding a group of high school students attempting to summit one of Chaffee County's 14,000-foot peaks. On a walk to go to the bathroom, he noticed human waste and impacts present everywhere he looked: dozens of oversized campfire rings he calls "fire altars;" wandering and prolific social trails; broken and irreplaceable krumholtz tree limbs used for campfires; litter and evidence of human waste.
Discouraged by what he saw, and considering the enormous changes he witnessed as a guide for so many years, he realized at that moment a need for a better way forward. "Our Wilderness has to be our best and highest example of our stewardship," he said. "If it's not reflected in the Wilderness then it's not going to be reflected in other areas that have equal value for reflection, recreation and solitude."
Cichowitz engaged Noah's Ark staff and even its guests to steward areas instead of just visiting them. For example, under his leadership and example, more than 200 illegal campfire rings were removed from the Collegiate Peaks Wilderness in 2020.
"Because of a lack of funding combined with increased visitation, the way forward has to be collaborative partnerships that are out-of-the-box to accomplish the land management objectives," Cichowitz said.
He has contacted fellow outfitters to share his thoughts and actions, and he became a member of the Chaffee Recreation Council, where he championed the inclusion of Wilderness strategies in the Chaffee County Outdoor Recreation Management Plan. The plan's Wilderness objectives are to maintain and regain "wildness" in the Collegiate Peaks and Buffalo Peaks, especially to address impacts associated with Fourteener routes and popular high alpine lakes.
Cichowitz's work extends well beyond the ground, Lara said.
The results of this program are multi-faceted, as new and returning users understand the benefits of minimal-impact recreation while developing a sense of ownership and an ethic to take care of their public lands."

USFS Salida Ranger District Recreation Manager Ben Lara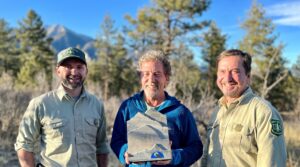 During the awards ceremony, Moore cited a 75% increase in 2020 Wilderness Area visitation over the previous year, as the Covid-19 pandemic caused Americans across the nation to seek the outdoors. The Forest Chief noted that, in addition to recreation, Wilderness offers an opportunity to "reflect and to think and to just be." He added that volunteers are an important resource to help the agency guide future management, specifically thanking volunteers like Cichowitz for their commitment to stewardship.
Cichowitz often talks about designated Wilderness as "The Gold Standard" for public land management, and his actions reflect this approach, Lara said. "Chuck has an amazing ability to provide clarity in strategic actions when faced with incredible recreation growth and change."