Methodist Front, Poncha Pass a focus of the Envision Forest Health Council
Envision Forest Health Council partners are working on a wildfire mitigation and forest health enhancement project within the foothills of Methodist Mountain extending to Poncha Pass.
The Methodist Front project protects the southern flank of the Salida and Poncha Springs communities of 7,000 people by creating a 10-mile-long area of fuel breaks on both public and private lands. Tree thinning also enhances wildlife habitat within the 8,200-acre project area.
The Decker Fire burned the eastern side of Methodist Mountain but there are still heavy fuel loads in the forest. The Methodist Front project proactively addresses consequences as seen in recent Decker and Hayden Pass fires."

USFS Salida District Ranger Jim Pitts
The project was originally announced in 2020 and has since expanded in size and received millions in funding, including a $366,310 grant award from the RESTORE Colorado Program. Funding also comes from the U.S. Forest Service, the municipalities of Salida and Poncha Springs, and the Chaffee Common Ground Fund.
Private property work on nearly 500 acres is managed by the Salida Field Office of the Colorado State Forest Service to connect treatments on city, state and privately owned lands to create the fuel breaks. Treatments that began in February 2021 involve tree thinning on the Hutchinson Ranch and additional properties that are important water source locations.
The Forest Service is focusing on 2,700 acres on Cleveland Mountain and 2,200 acres on Poncha Pass, where treatments include the Poncha Loop network of roads, Ohaver Lake, Silver and Poncha creeks, the Shirley Recreation Site and power lines that transfer electricity in and out of the San Luis Valley and Poncha area. The Bureau of Land Management has already completed treatment in the Cherokee Heights area and plans to continue work near Poncha Pass.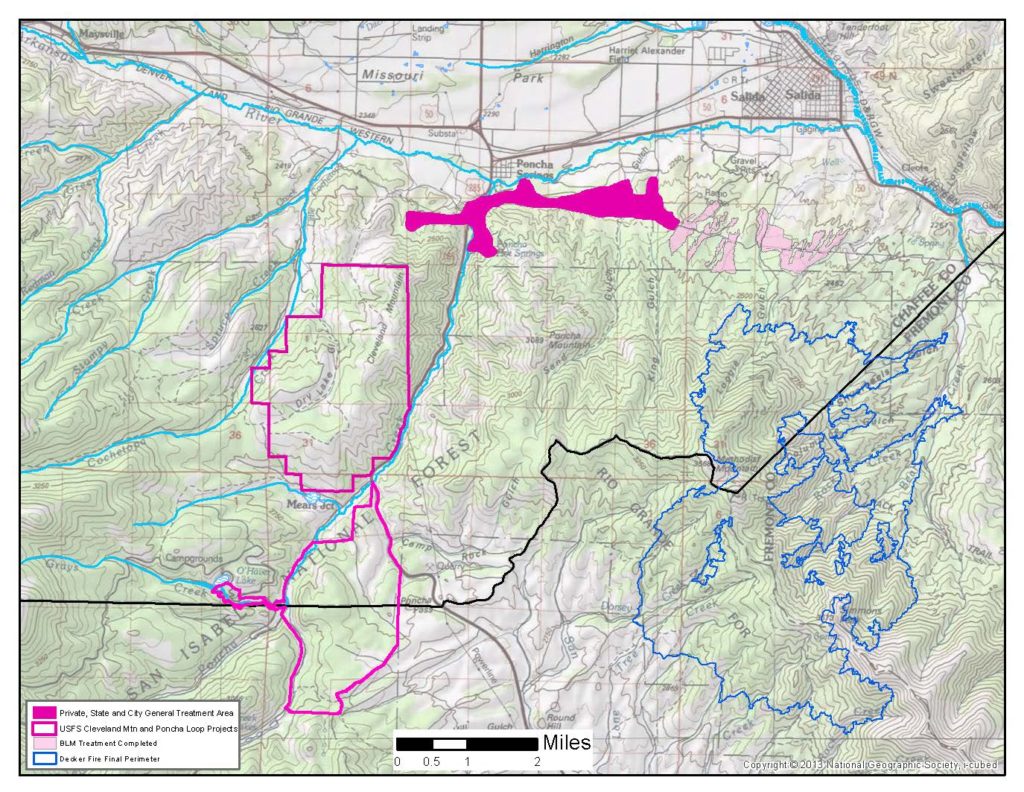 The large project combining federal and state agencies, county and city governments, private landowners and local fire departments came together quickly on the heels of the Chaffee County Community Wildfire Protection Plan (CWPP) approval in February 2020.
Planned forest restoration work involves hand-cutting and mastication, a process that shreds or chops smaller trees and shrubs into pieces to encourage grasses to thrive. Prescribed burning will occur on public lands, depending on weather and other conditions.
Methodist Front improves wildlife habitat by enhancing grass cover and forage for a variety of species such as elk, deer, turkey and many others. It also protects:
The Gold Medal trout waters of the Arkansas River, by reducing the likely intensity of a wildfire in the forests above the South Arkansas River
The Herrington and Del Monte ditches
Municipal drinking water supplies, agricultural lands and wetlands
Major power transmission lines and a critical communications site to the south of Highway 50
Methodist Front is a top treatment priority area identified in the CWPP, which uses computer modeling to map wildfire risk and identify the right areas to treat for the highest cost efficiency and community benefit. The Forest Health Council formed to implement the CWPP, to increase the past rate of forest treatments and reduce overall risk of the effects of a wildfire.
Methodist Front significantly addresses the Forest Health Council's goal to treat 30,000 acres by 2030, U.S. Forest Service Salida District Ranger Jim Pitts said. He is among more than 35 members of the Council.
State-wide partnership supports project funding
Colorado is approaching a critical junction between population growth and wildfires, according to the Rocky Mountain Restoration Initiative, which formed in 2019 to increase the resilience of forests, wildlife habitat, communities, recreation opportunities, and water resources across all lands in the Rocky Mountains.
Increasing frequency and intensity of wildfires is coupled with population and development in the wildland-urban interface to create a critical public health and safety problem, not just a forest health issue, according to RMRI. This scenario was evident during the lightning-sparked Decker Fire on the east side of Methodist Mountain in 2019.
The Upper Arkansas landscape, including Chaffee and Lake counties, is one of three focus areas chosen by RMRI because dedicated resources can deliver the greatest on-the-ground impact for the state, according to the initiative.
Because the Upper Ark was selected as an RMRI focus area, it also became eligible for RESTORE Colorado grant funding. Fifty-seven applications were submitted, and Chaffee County was among 11 awarded grants totaling $2.7 million. The National Fish and Wildlife Foundation (NFWF) program partners are Great Outdoors Colorado, Gates Family Foundation, Colorado Department of Natural Resources, Colorado Parks and Wildlife, U.S. Forest Service, U.S. Fish and Wildlife Service, and Bureau of Land Management.
The Methodist Front grant proposal was competitive because of treatment prioritization completed in the 2020 CWPP update, and the project's combination of fuels mitigation and wildlife habitat enhancement, according to NFWF Rocky Mountain Regional Office Director Chris West.
The RESTORE Colorado Program grant is matched by a two-year Chaffee Common Ground investment of $745,500, plus $25,000 from the City of Salida and $25,000 from the Town of Poncha Springs.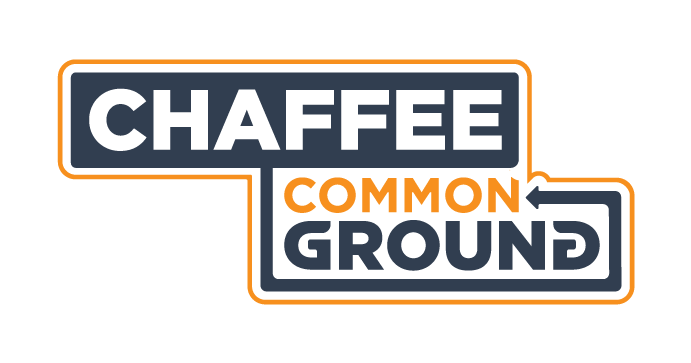 Additional wildfire mitigation work is in progress!