A dozen volunteers and staff from 8 organizations collaborated on June 3rd to help install designated campsites and a kiosk at Chubb Park, while also removing about 100 pounds of trash and ash from the sites. The effort is part of Chaffee County Outdoor Recreation Management Plan momentum toward sustaining the county's exceptional experiences and natural resources as recreation use grows.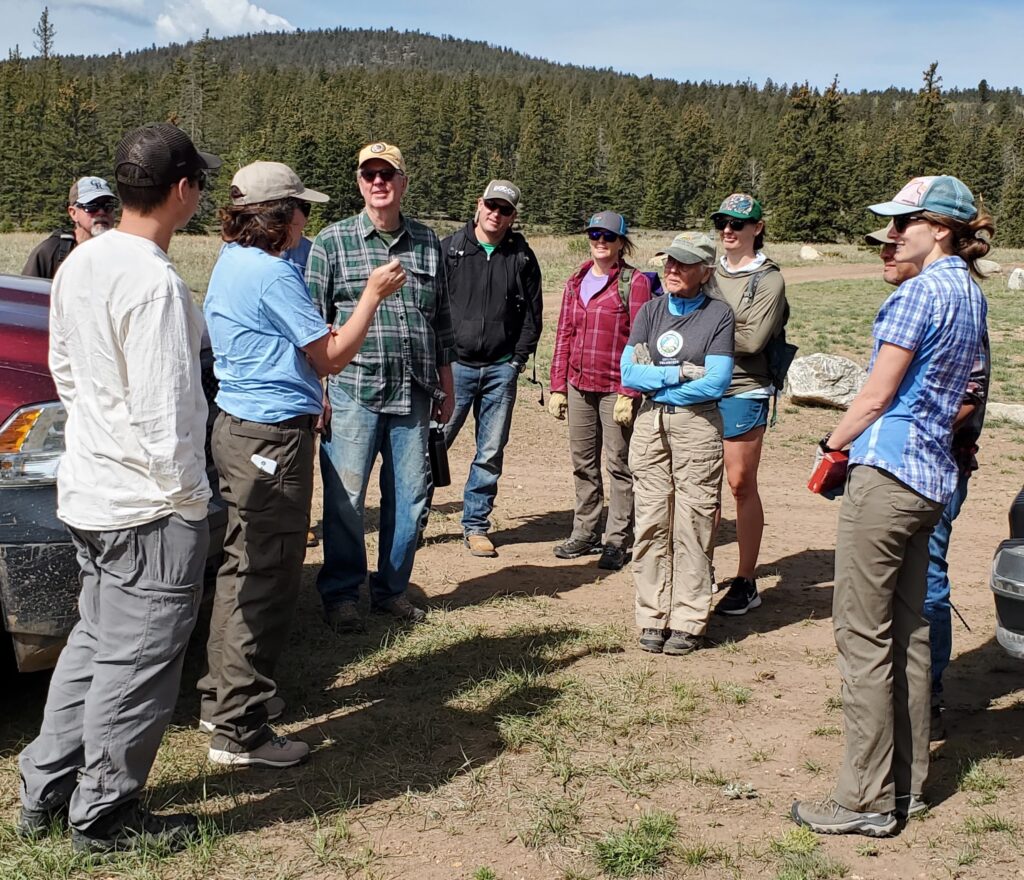 Chubb Park provides critical habitat for elk, antelope and bighorn sheep on a State Land Board parcel surrounded by agricultural land in conservation easement and U.S. Forest Service property in the Fourmile Recreation Area. Increasing recreation use, such as Memorial Day campers with 50+ RVs, toy haulers and OHVs, are having an impact as they leave behind large areas of denuded ground, human waste and trash.
To ensure that clean, quality camping and wildlife habitat is available in the future, the Colorado State Land Board and the Chaffee Recreation Council worked together to transition the area to camping in designated sites. The project includes installation of barriers to contain campsites, steel fire rings for increased wildfire safety, portable toilets and educational signage.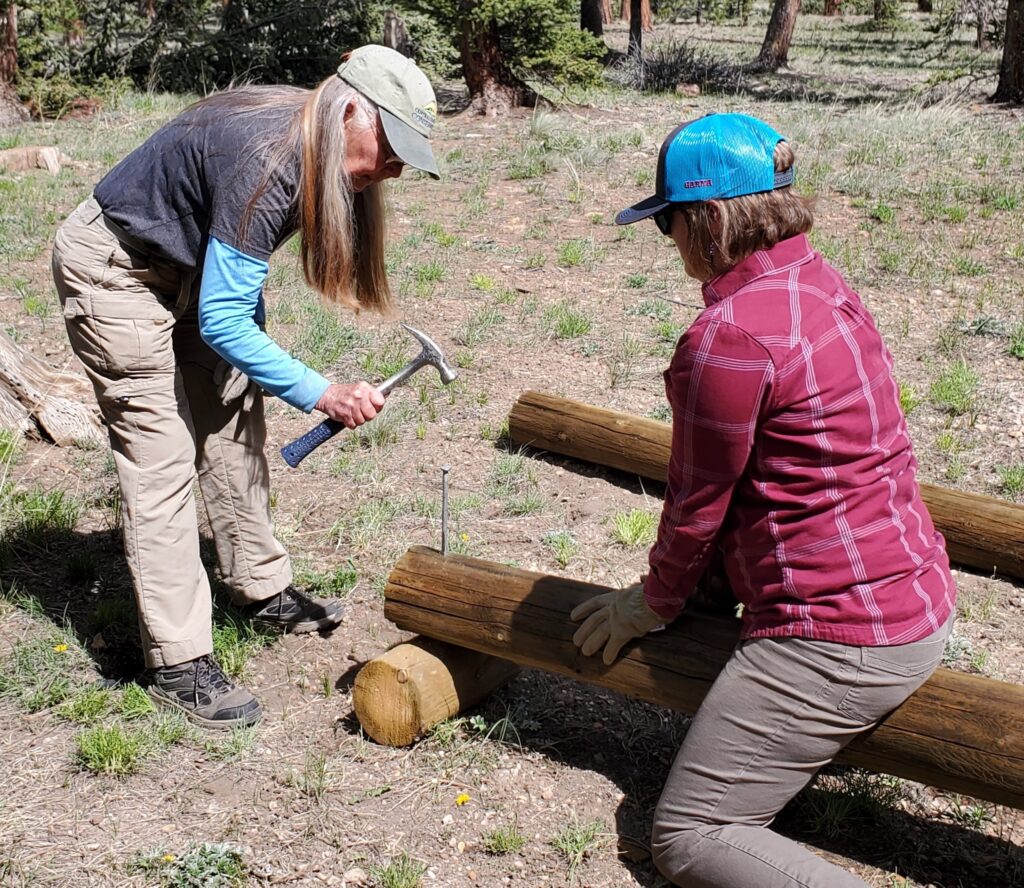 The volunteer day was coordinated by Chaffee Rec Adopters, a program that empowers volunteers to care for the lands they love. Participating groups included Envision Chaffee County, Greater Arkansas River Nature Association, Bureau of Land Management, Central Colorado Conservancy, Great Outdoors Colorado (GOCO), HIPCamp, Friends of Fourmile and local community members. GOCO-funded All Lands Camping Coordinator Jennifer Fenwick provided site design and event organization.
The work day marks the second Rec Adopters group event this summer. In May, more than a ton of trash and ash were hauled out of the Browns Creek Recreation Area by more than 30 people who cleaned up 160 campsites.