Chaffee County construction subject to requirements that mitigate wildfire hazards as the community develops
The county's new Land Use Code helps plan for one of the most threatening natural disasters, by mitigating conditions that spread wildfire and trying to prevent them. "This is a significant change from how we've done business, but it's much needed," said County Planning Director Miles Cottom.
Standards approved in 2023 (Land Use Code Section 7.1.10) apply to development on unincorporated land in the county and involve the following requirements:
Parcels larger than 10 acres must have secondary access such as a dirt two-track that is approved by the fire department.
All driveways must have vertical clearance of 14 feet and not exceed an 8% slope. Long driveways require adequate turn-arounds for safer emergency vehicle access.
Reflective address signs with 4-inch numbers visible from both directions.
A vegetation removal plan that complies with Colorado State Forest Service defensible space standards.
Ignition resistant materials for roof, siding, decks and gutters.
Vent screens that prevent ember intrusion.
Two-pane tempered glass windows.
Spark arresters on wood or pellet-burning stoves.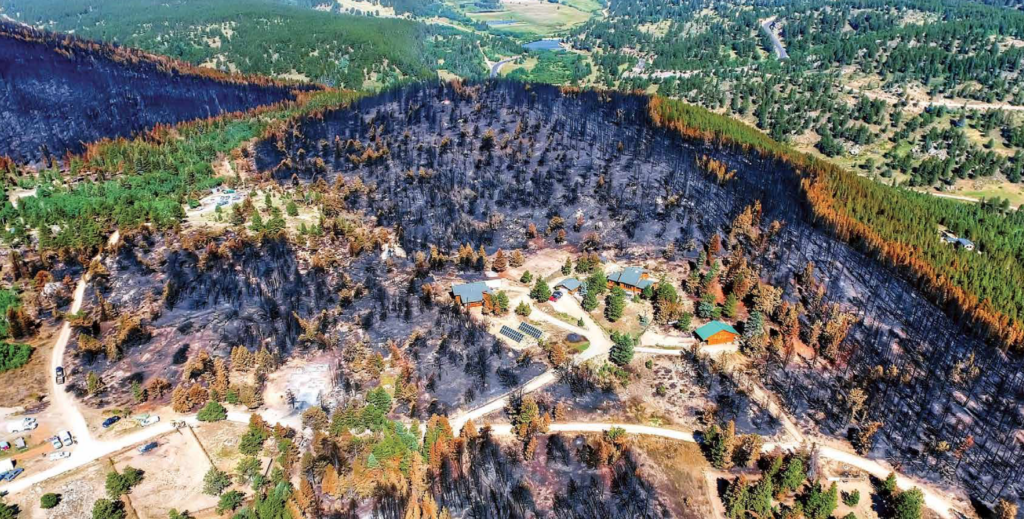 The standards are based on the International Wildland Urban Interface Code (IWUIC), in existence for more than two decades and adopted statewide so far by four U.S. states, including Montana, Utah and Washington. The new rules require all development in unincorporated Chaffee County to conform to current IWUIC specifications.
"Homes built in this valley are just as combustable as the beetle-kill pine when not built appropriately," Cottom said. "These wildfire mitigation standards will go a long way in protecting what we have here and preventing a knowable disaster from becoming catastrophic."
Additions to existing buildings must conform to the requirements. Only the portion of buildings affected by an alteration must comply. For example, materials for a roof replacement must be upgraded but siding could remain as-is.
Amending the code to address wildfire threat is a top goal outlined in the Chaffee County Community Wildfire Protection Plan approved in 2020. Only the driveway parameters and address signage as described above were previously required.
Defensible space is the area around a home or structure that has been modified to reduce fire hazard by creating space between potential fuel sources. Creating defensible space can increase the likelihood a home survives when a wildfire occurs, and may also allow firefighters to safely engage the fire and attempt to protect the property, according to the Colorado State Forest Service.
The agency provides a guide as well as a video describing what property owners can do to lessen risk of wildfire through vegetation management.