Fire is an integral part of the natural landscape. The regular occurrence of fire was normal for thousands of years across the American West but that changed when, for the past century, fire was suppressed.
The resulting unhealthy forests contain heavy fuel loads that combine with recent warmer, drier temperatures and bigger wind events to create a recipe for wildfire disaster.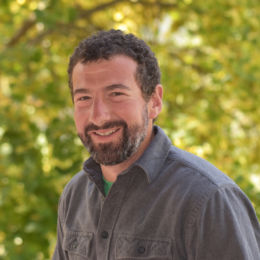 "Past management practices and the changing climate are creating the scenario we are now dealing with," says Marcus Selig, vice president of field programs for the National Forest Foundation and a member of the Envision Forest Health Council in Chaffee County. "We have lots of fuel on the landscape and the conditions to make it burn."
This is evident in Chaffee County, where wildfires are more frequent and intense. Ten years ago, the Upper Arkansas River headwaters region had experienced only one Type 3 wildfire — ever. In the decade since, there have been two more Type 3's (2012 Treasure Fire 2012 and 2016 Lodgepole Fire), the first Type 2 (2016 Hayden Pass Fire), and the first two Type 1's (2018 Weston Pass Fire and 2019 Decker Fire).
The fires of today are different than the low-intensity fires of the past. They are hotter, move faster and can have devastating effects on the landscape. When a wildfire is burning up everything in its path, two negative things happen that are long-lasting, Selig explains:
Hot fires sterilize the soil, killing off seed sources so that new vegetation does not naturally regrow.
The soil can become hydrophobic, which means it won't absorb water.
Fire historically moved through forests naturally and, considering Native American cultures and how they used fire, sometimes it was manmade. The early pioneers and American explorers regularly wrote about smoky skies during their expeditions in the West. The frequency of these fires varied by forest types but they primarily moved slowly, burning brush and smaller trees.
"After a low-intensity fire moves through, all the trees have not died and space in the understory is created," Selig says. "The soil is still able to function, there is still a viable seed bed and vegetation will sprout. It's a healthy, continuous cycle of regeneration that also serves wildlife."
Although Colorado is known for its sweeping green vistas topped by granite rocky peaks, these subalpine spruce-fir forests may be reaching the end of their natural lifespan. Studies indicate that these high-elevation forests may have turned over in the past every 300-400 years. This lifecycle is evidenced, in part, by the spruce beetle epidemic killing nearly all of Chaffee County's mature spruce trees.
Wildfire is scary, and it is difficult for some to accept that forests will look completely different in years to come. "We're seeing our whole spruce-fir forests die off and essentially start again. What we are used to, what we saw and what our parents saw, will be different," Selig says.
How that reality is accepted depends on your perspective.
Forest management today considers these perspectives as well as human health, lives, homes and infrastructure. "We can't deal with fire and smoke the way it used to occur. The conditions that early settlers frequently saw, that's not what people want today."
Community wildfire protection plans give consideration to local priorities as agencies develop forest management projects such as mechanical treatments and using fire as a tool when the timing and conditions are appropriate. Forest management is now a balance of what the forest needs and what the public wants.
"That is what makes it so challenging," Selig adds.
In Chaffee County, the county-wide plan is guided by the leadership of the Envision Forest Health Council. It will address up to 30,000 acres of public and private lands over the next decade. This work will cut risk to the community's most important assets in half by 2030 and is designed to create healthier forests for future generations.