Catalyzing citizens to support the community and landscapes that make Chaffee County special.
Our Mission
Chaffee County is a special place with clean air and water, beautiful landscapes, vibrant small towns, fantastic recreation opportunities and friendly people.
Envision enhances our community's ability to collectively create impact by taking action to protect what we have going forward starting now, rather than in another couple of decades.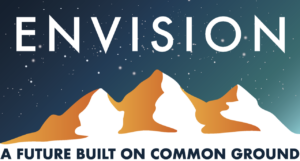 Our Story
In 2016, a group of concerned citizens came together to discuss the future of Chaffee County. Our community had been discovered and felt at a "tipping point" as population, tourism, traffic, recreation, second homeownership and housing prices continued to grow.
A thriving economy is advantageous for many but members of this Core Team questioned whether the fast-paced changes would threaten the very things that make Chaffee County special.
What will this community look and feel like in 10 years? Twenty? They agreed that a longer-term view and community engagement was needed to plan for growth.
County Commissioners unanimously signed a proclamation to convene Envision in 2017, and we continue to enlist citizens with diverse backgrounds and views to listen, learn from each other, and build solutions together.
Work is supported by a voter-approved 2018 ballot measure that generates annual funding to support forest health, clean water, sustained agriculture, healthy wildlife populations and balanced recreation growth.
The Chaffee Common Ground grant program invests in projects and programs that sustain resources that provide Chaffee County citizens our quality of life.
Our Small Mighty Board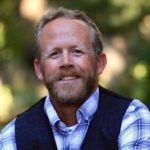 Greg is Chairman of the Chaffee Board of County Commissioners and serves as Co-Lead of Envision Chaffee County. He was a driving force behind the ballot measure which authorized funding for the Chaffee Common Ground program and serves as the Commissioners' liaison to the Common Ground Citizens Advisory Committee.
A fly-fishing guide and outfitter for over 30 years (co-owner of ArkAnglers, LLC), Greg has had a deep and lasting involvement in natural resource issues and water planning. He has served on the state's outfitter licensing board, the Arkansas Headwaters Recreation Area Citizen's Task Force, and the Colorado Advisory Board for the Trust for Public Land. In the water world, he is Vice Chairman of the Board for the Upper Arkansas Water Conservancy District, represents Chaffee County on the board of the Southeastern Colorado Water Conservancy District, and was appointed in 2020 by Governor Polis to serve as the Arkansas River Basin representative on the Colorado Water Conservation Board.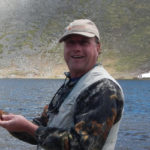 David was born in Gunnison and grew up on the Kelly Ranch in Buena Vista. He attended school in BV and graduated from Buena Vista High School. Following high school, he attended Colorado State University and graduated in 1981 with a degree in Fishery Biology. After graduation he worked for the Colorado Division of Wildlife in fisheries for 20 years. He transferred to the Colorado Division of Water Resources in 2003 and was the Water Commissioner in the Buena Vista area for 11 years. David Owned and operated the HI Rocky Store in BV for 17 years and "retired" to become a full-time rancher. His daughter, her husband, and granddaughters live on the ranch and are the 5th generation to live on the ranch. David was one of the original members of the Envision team, he was a board member of the Chaffee County Economic Development Corporation for 5 years, was a member of the Town of Buena Vista Water Advisory board, was a member of the Ranchers Task Force and is a member of the Chaffee County Planning Commission. David has spent his life living and working in Chaffee County and spends all of his free time hunting, fishing, camping, and backpacking in the mountains that are his backyard.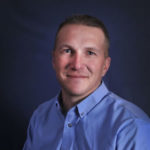 Jeff is a proud, fifth-generation Salidan. After graduating from the University of Wyoming with a degree in business he returned to live and work in the place he loves best. He and his wife Katy both appreciate and care deeply about the high quality of life in Salida and Chaffee County. Broker/Owner of First Colorado Land Office since 2006, Jeff is a highly respected community leader with a deep commitment toward making a difference. He is not afraid to roll up his sleeves and get involved and it shows in everything he does. Jeff combines his knowledge and experience in commercial real estate with his desire to help Chaffee County attract new business and works to enhance growth opportunities for existing businesses. He was on the Chaffee County Board of Realtors in 2008 and voted Realtor Of The Year that same year, past President of the Salida Chamber of Commerce, Chamber of Commerce Man of the Year in 2009, as well as past President of the Chaffee County Board of Realtors. In 2010 he became a founding member and Chair of the Chaffee County Economic Development Corp and is currently a board member of the Heart of the Rockies Regional Medical Center.
---
Our Nimble Staff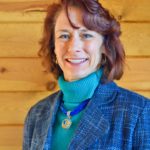 Executive Director

Cindy is Co-lead of Envision Chaffee County and is instrumental in funding, planning and advancing Envision's community outreach and programs.
She currently facilitates and leads three community convener programs for Envision that address quality-of-life concerns identified by residents: the Next GenerationCommunity Wildfire Protection Plan convened by Chaffee County government; the Envision Growing Good Neighbors program that supports sustainable agriculture and rural landscape; and Envision Recreation in Balance, a program that manages outdoor recreation growth impacts. She also serves on the Dean's Council, Warner College of Natural Resources, Colorado State University.
Cindy was named Heart of the Rockies Chamber of Commerce Woman of the Year in 2019, nominated by Chaffee County Commissioner and Envision Co-lead Greg Felt, who called her a "Force of Nature" in her volunteer work. She has extensive leadership and community engagement experience across 17 countries as the former vice president of Newmont Mining's global exploration and business opportunity creation division.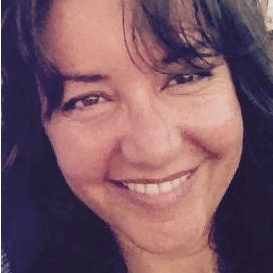 Program Director

Kim has been sharing Envision's news and catalyzing the community under its programs since the movement's inception in 2016. A former newspaper journalist and professional researcher, she is passionate about community issues such as growth and development and natural resources management. She covered these topics as well public policy making at state and local levels in both Colorado and Alaska. A 25-year Colorado resident, Kim strives to communicate for better understanding so that people can make informed decisions and take action as involved citizens. Her writing has won awards for helping to produce positive outcomes on tough issues such as teen suicide and opioid prescription drug abuse in small rural communities.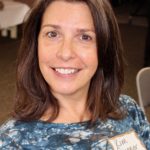 Strategic Planning Facilitator

Kim is a fund development, strategic planning, and innovation consultant, facilitator, and trainer. She started her business, Smoyer & Associates, in1991 and has worked in communities across the country with non-profits, educational institutions, governmental entities and small businesses. Kim was part of the inaugural Certified Innovation Mentorship program, now offered through the University of Notre Dame in partnership with WhirlpoolCorporation and Memorial Hospital of South Bend. Kim also completed the InnovationLeadership Immersion program at the Pfeil Innovation Center in South Bend, IN. She is also a certified NxLevel Instructor, Kiln Innovation Facilitator and Matrix Leadership™ Facilitator. She earned a Bachelor's degree in Politics and Government, Women's Studies and Philosophy from Ohio Wesleyan University; and a Master's of Public Administration from Lehigh University.
Donate
We connect people and organizations to think big, plan together and deliver results that deeply matter for the future of our community. Support us!