Managing the impacts of growth in outdoor recreation
The Chaffee Recreation Council presents the Chaffee County Outdoor Recreation Management Plan, to protect our community's natural resources, maintain exceptional outdoor experiences and sustain the economic benefits of tourism. Our stunning landscapes contribute significantly to quality of life as access to beautiful and rejuvenating public lands is the main reason many of us choose to call this place home.
Broad initiatives outlined in the plan help manage the impacts of growing outdoor use to Keep it Clean, Keep it Fun, Keep it Wild and Keep it Going into the future. Sixteen new staff were added to help manage recreation since 2021, and more than $7 million was raised for new infrastructure and maintenance on public lands and within our towns. Find out about this year's projects and programs that address the plan's objectives by watching the video below and reading the 2023 Annual Report to the Community.




Slide 1
We will clean up overused campsites and slow site growth to ensure high-quality, low-impact camping opportunities across the county

We will get the right infrastructure because seeing trash and stepping in human or dog pooh is gross! Keeping a clean house means developing restrooms, trash disposal and other necessities in the right places to ensure a healthy environment and clean fun into the future
Slide 2
We will invest in popular near-town assets because trails with maintenance, signs and in-town connections, good fishing, water park features, low-elevation motorized trails, and trailhead parking are appreciated by residents and visitors alike.
We will create new programs that support education and enforcement with more agency staff and by empowering volunteers
Slide 3
We will support wildlife populations by mapping critical habitat to focus improvements in the right areas and inform voluntary seasonal restriction strategies to give wildlife a break
We will support the agricultural sector challenged by impacts to operations as recreation use grows
Slide 4
We will work together to raise new funding for critical infrastructure and ongoing maintenance
We will emphasize the importance of a shared recreation culture that protects natural resources to keep our lands clean, fun and wild for years to come

View the plan today!
The Chaffee Rec Council worked with public land managers and the community to deliver a plan designed to maintain healthy public lands, the quality of outdoor experiences, and the economic benefits of recreation tourism.
Volunteers invited to 'Adopt' public lands
Chaffee Rec Adopters program targets growing visitation with sign-up map and advanced mobile app.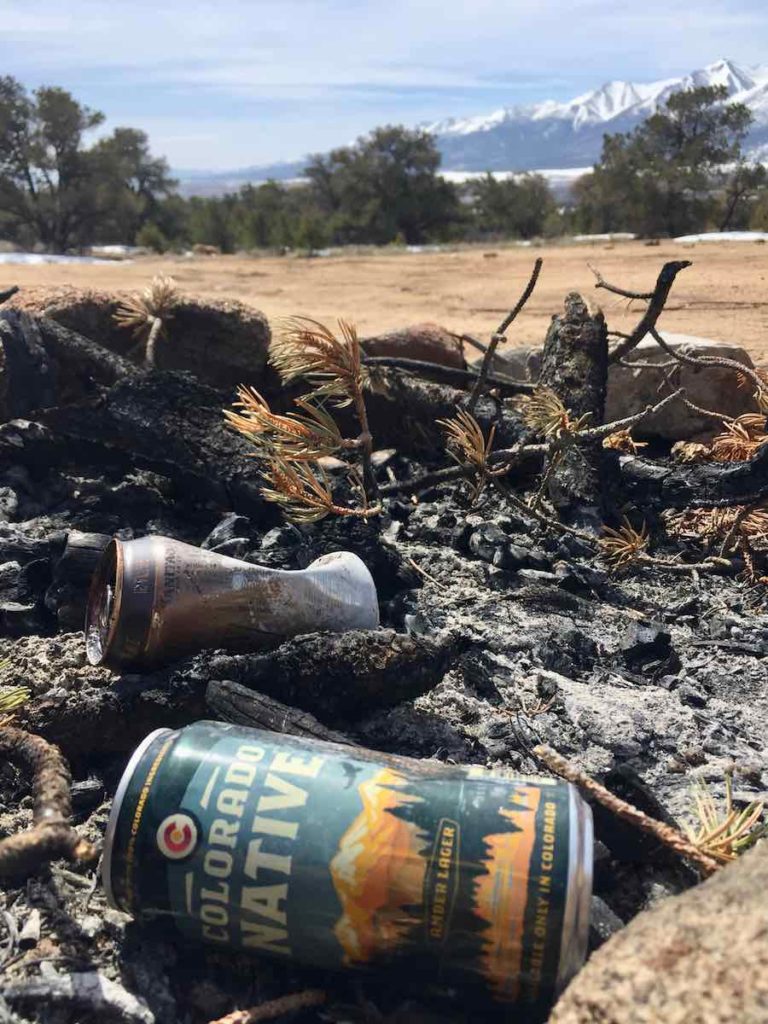 Envision task force brings solutions to recreation areas
The Recreation Taskforce is open to everyone to help advise and implement new strategies and programs. Meets on first Tuesdays from 3-4:30 p.m.
"I want to engage and help us grow. Without being intentional and planning for recreation impacts, there could be some threats to our way of life."
— Salida Recreation Director Diesel Post, Chaffee Recreation Council member
Program Leadership
Envision Recreation in Balance is driven by the community, including leaders from outdoor businesses, natural resource agencies, nonprofit organizations, local government and recreation enthusiasts. The Chaffee Recreation Council is convened by the Board of County Commissioners to implement the Chaffee Recreation Plan.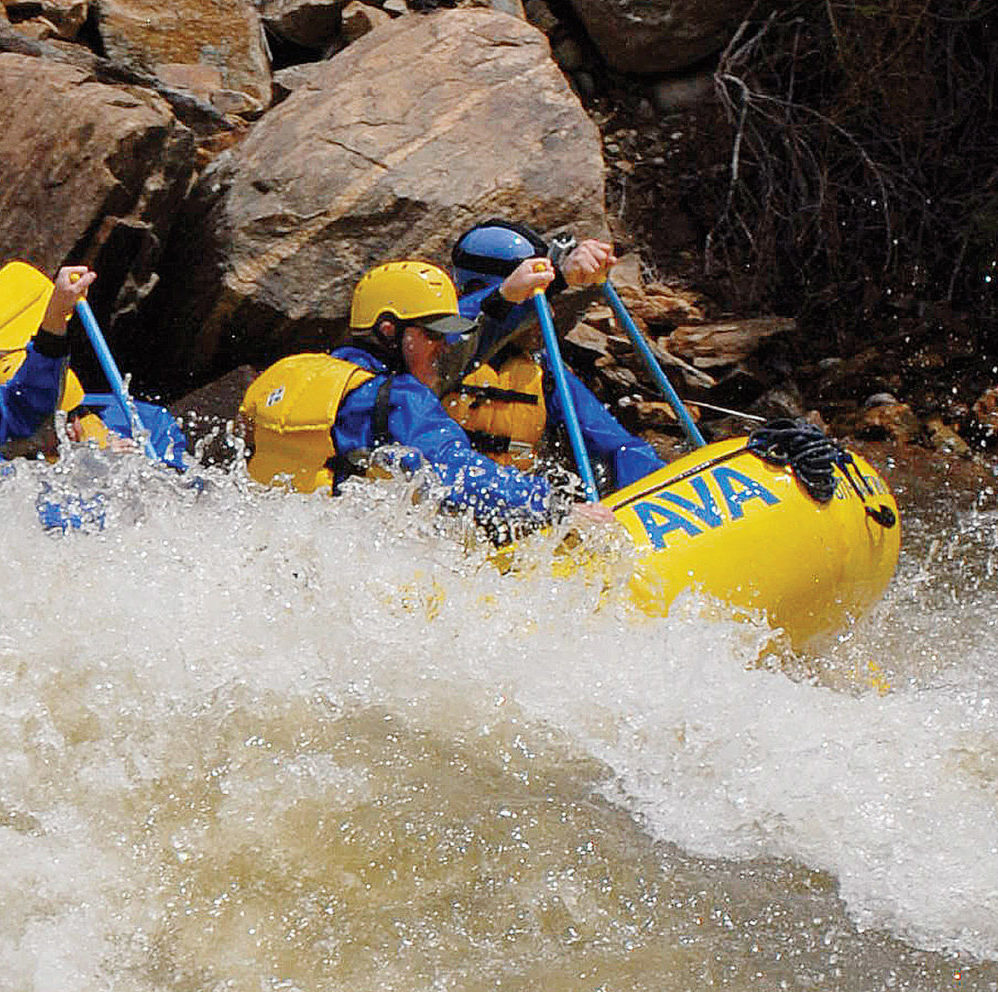 Leadership Partners
USFS Salida Ranger District
Colorado Parks and Wildlife
Greater Arkansas River Nature Association (GARNA)
Envision Chaffee County
---
Chaffee Recreation Council
Andrea Carlstrom – Director, Chaffee County Public Health
Gabe Hobson – USFS Salida District, Recreation Program Manager
Brian Berger – Poncha Springs Town Manager
Brady Everett – Everett Ranch, Citizen representing agriculture
Diesel Post – City of Salida, Recreation Director
Earl Richmond – Town of Buena Vista, Recreation Special Projects Manager
Cindy Williams – Envision Co-Chair, facilitator
Chuck Cichowitz – Backcountry Outfitter
Dominique Naccarato – ED GARNA and representing conservation organizations
Greg Felt – County Commissioner
Bryan Lamont – CPW Wildlife Biologist
Jeff Post – Owner First Colorado Land Office, Chaffee County Economic Development Corp.
Sean Shepherd – CPW Area Manager
Emily Olsen – National Forest Foundation
Jennifer Fenwick – National Forest Foundation
Jim Fiorelli – USFS Leadville District, Recreation Program Manager
Perry Edwards – USFS Salida District Ranger
Kalem Lenard – BLM Royal Gorge Field Office Assistant Field Manager (Salida)
Keith Baker – County Commissioner
Scott Peterson – Chaffee County Visitors Bureau
Patrick Mercer – USFS Leadville District Ranger
Tom Waters – AHRA Park Manager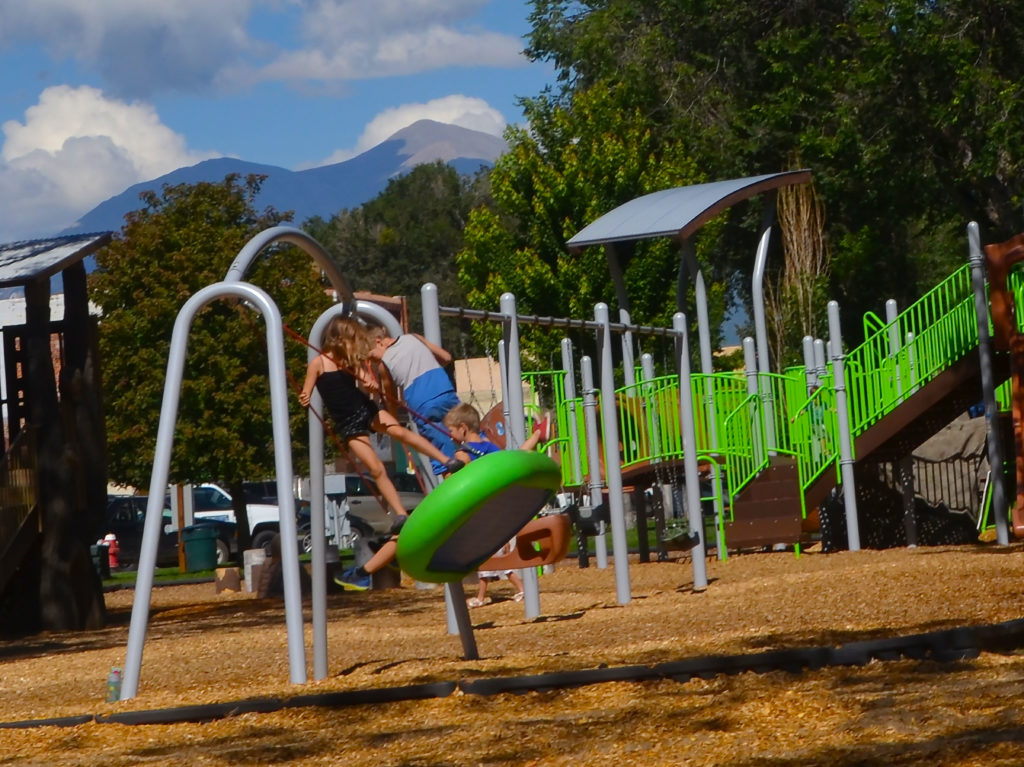 ---
Engaged Stakeholder Groups
Buena Vista Recreation Department
Buena Vista Singletrack Coalition
Buena Vista Trails Advisory Board
Central Colorado Mountain Riders
Colorado Off Road Enterprise (CORE)
Chaffee County Office of Housing
Colorado Fourteeners Initiative
Colorado Mountain Club
Colorado Trail Foundation
Continental Divide Trail Coalition
Friends of Browns Canyon
National Forest Foundation
Quiet Use Coalition
Salida Mountain Trails
Skikers Hiking Club
Southwest Conservation Corps
Salida-area Parks Open Space & Trails (SPOT)
Salida Recreation Advisory Board
Town of Salida Recreation Department
Collegiate Peaks Chapter of Trout Unlimited
Upper Arkansas Wilderness Volunteers
Friends of Fourmile
Western State Colorado University
Trackem Outfitters
Noah's Ark Rafting & Adventure Co.
USFS Salida District
USFS Leadville District
BLM Canyon City Field Office
Colorado Parks and Wildlife (CPW)
Arkansas Headwaters Recreation Area (AHRA)
County of Chaffee
City of Poncha Springs
Central Colorado Conservancy
Greater Arkansas River Nature Association
City of Salida
City of Buena Vista
Mesa State College
Colorado Mountain College
Chaffee County Economic Development Coalition (CCEDC)
Colorado Forest Restoration Institute at CSU
Rocky Mountain Research Station
Rocky Mountain Jeep Rentals
First Colorado Land Office
Chaffee County Visitors Bureau
Huddle for the Environment
CSU Pueblo
Western State University, Gunnison
Colorado State Land Board
Chaffee County Weed Department
Everett Beef
Lake County Board of County Commissioners
Colorado Fire Camp
Chaffee Fire Protection District
Get Connected
Want to get involved and stay informed about Envision Chaffee County?
Signup for our newsletter