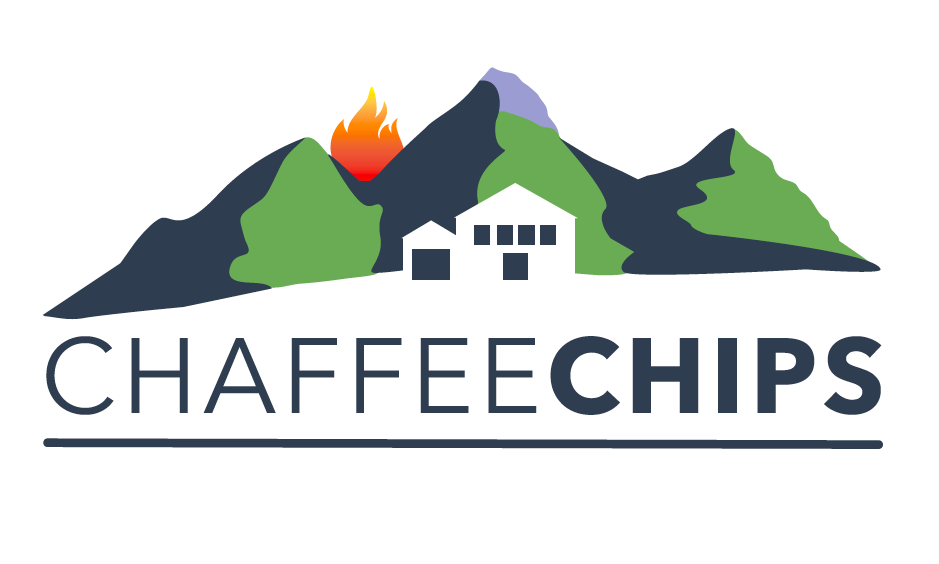 Chaffee Chips empowers community members to create defensible space around their homes by coordinating neighborhood slash removal and chipping services.
The program is offered by Envision Forest Health Council partners to reduce the threat of wildfire in Chaffee County. Your participation is easy:
2023 Slash Haul Away Events in Chaffee County
This free service helps protect homes from a wildfire. See maps of the service areas by clicking the links.
Help us help you by following a few rules:
Slash is not trash!
✓ Trees, tree branches, small logs, brush cut away from root mass
X No logs/branches with a diameter greater than 6 inches
X No logs/branches longer than 10 feet
X No construction, building or other manmade materials
X No lumber, fence posts or signs
X No roots, root wads, stumps or anything that grows below the soil
X No materials that contain dirt, sand, gravel or rocks
X No materials that contain metal (nails, screws, fencing), string or other man–made materials
X No herbaceous material (leaves, weeds, bushes)
Making the

PERFECT

pile
No bigger than 5 feet high x 10 feet deep x 7 feet long
Stack branches parallel to the road
No "rats" nests!
Pile within 5 feet of road/driveway but not in drainage ditches or under overhanging trees. Pile on ground unobstructed by large rocks, retaining walls, address signs, etc.
Do not impede traffic
Piles must be accessible with adequate turnaround space for a truck/trailer
Limit your piles to 7 per property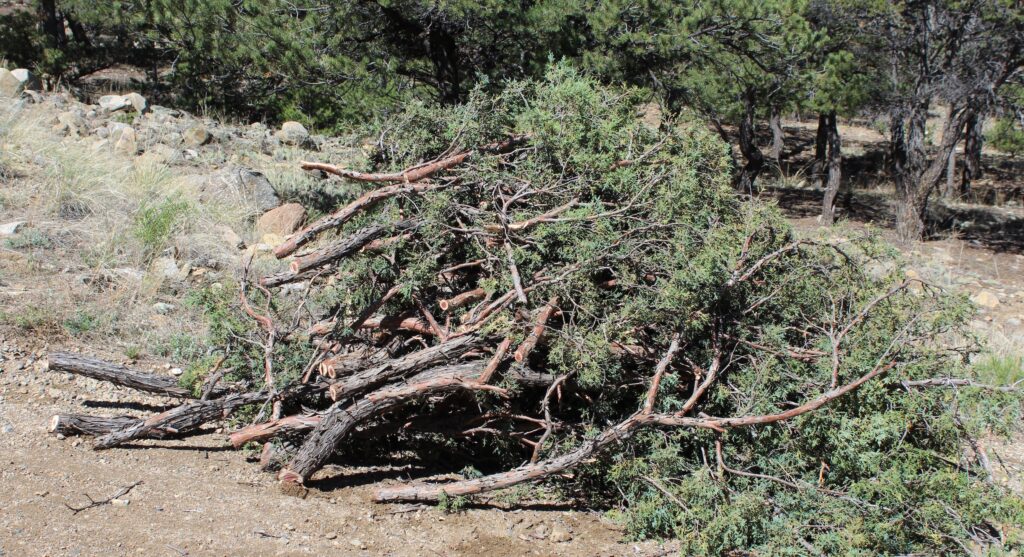 Your wood must be out by 8:00 on the first morning of the event and your piles must be registered by the prior Sunday.
Fire mitigation matters! Defensible space is the natural and landscaped area around your home that has been modified to reduce wildfire hazard. By creating a defensible zone, your home and property are less vulnerable and the chance of spreading wildfire is greatly reduced.
Important steps to protect your Colorado home from forest fire
Register Your Slash Pile
Need some advice about how to start?
Have questions about the service?
In addition to Chaffee Chips, any community member or group engaged in fire mitigation with slash removal needs can rent trailers through Chaffee County Fire Rescue for a small fee plus a deposit. Note, this is not a trash service. The trailer is dropped off and picked up by fire department staff. Visit chaffeecountyfire.org/mitigation-trailer for more information.