Chaffee Rec Council members report success at popular dispersed camping areas north of BV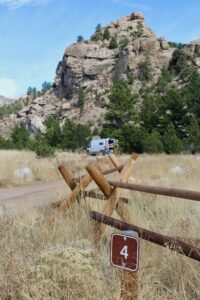 Camping management at the Tunnel View dispersed camping area near Buena Vista cooperatively put in place by the Bureau of Land Management (BLM) and Arkansas Headwaters Recreation Area (AHRA) has been deemed a success by agency staff.
The site, located on the west side of the river about 3 miles north of town, was becoming overused and heavily impacted by campers and drawing complaints from neighboring homeowners.
"Our staff reported too many fire rings, human waste and litter everywhere. The damage was getting out of control," AHRA Operations Manager Corrine Servis said.
The agencies created 18 designated campsites at Tunnel View with a site numbering system and metal fire rings. Buck-and rail fencing was installed to contain campsites, roads and parking areas. A campsite host has helped with management during the summer.
Servis said AHRA received a lot of positive feedback as native grasses and vegetation are growing back and the host has become a valued resource for visitors. Tunnel View is a model for new management approaches at additional dispersed camping areas north of town, including Elephant Rock and Rapid #4.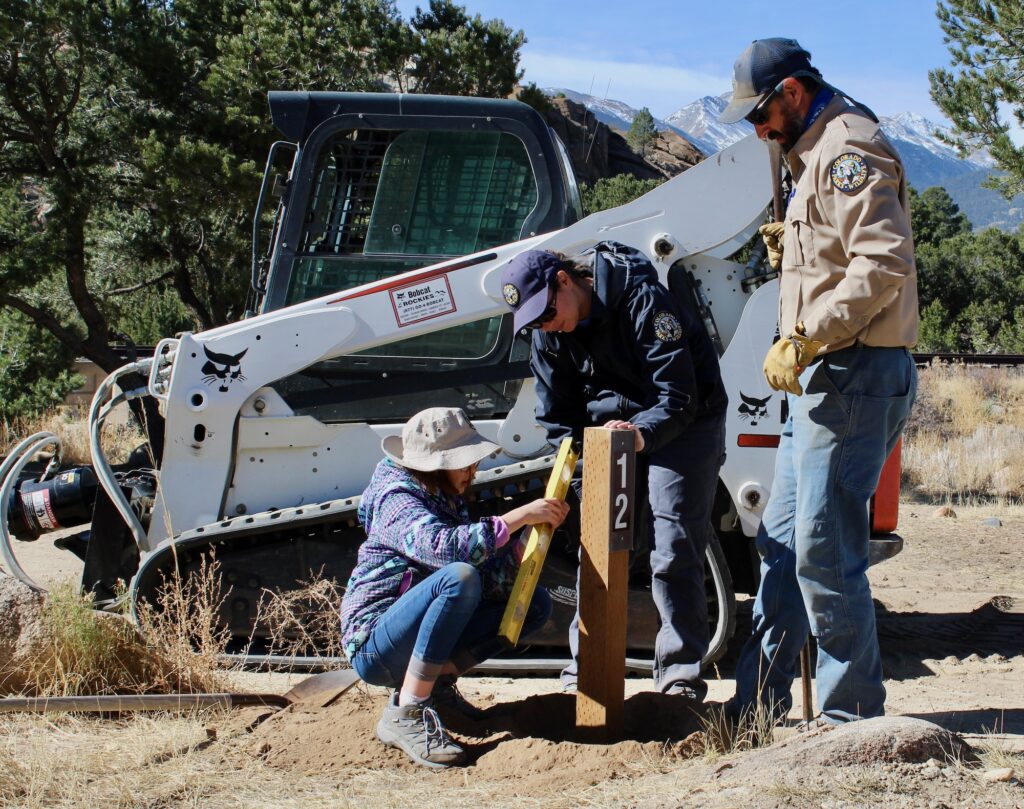 Campsites at Elephant Rock now designated
Following the Tunnel View model, the AHRA worked with the Forest Service to make changes at Elephant Rock this fall. The dispersed camping area on the east side of the river has experienced growth in use, especially in the size and number of sites, human waste and trash, Servis said.
Fifteen designated campsites encompass 12 drive-in sites plus three boat-in sites accessed from the eddy below Frog Rock Rapid. Camping will remain free and allowed only in designated sites, which will have new metal fire rings and natural fencing to contain them.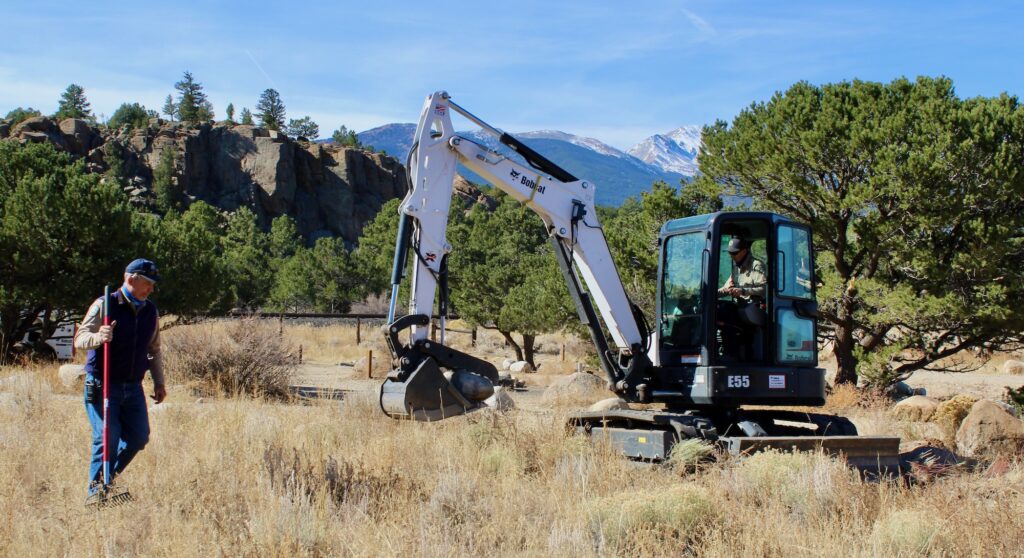 Similar changes were made recently at the Rapid #4 dispersed camping area to the north, also along the Arkansas River, where 10 walk-in campsites and parking spots were designated as fire rings and picnic tables were added.
The Rapid #4 camping area is on BLM public lands and managed by AHRA, which functions as a state park under a cooperative agreement between Colorado Parks and Wildlife, BLM and the U.S. Forest Service.  AHRA is monitoring the river corridor for camping impacts as use grows. Further upstream and in Lake County, campsites have been designated and improvements made at Stone Cabin and Granite Rock.
We're trying to keep these places in good condition before they are loved to death and the entire areas are disturbed as we saw at Tunnel View."

AHRA Operations manager Corrine Servis
All Lands Camping Management a Community Outdoor Recreation Plan Strategy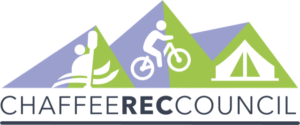 Providing high-quality, low-impact camping opportunities is a top objective outlined in the Chaffee County Outdoor Recreation Management Plan. The AHRA, BLM and Forest Service are working together with the Chaffee Rec Council, of which Servis is a member, to consider community-supported camping solutions such as those put in place at Tunnel View. The plan's objectives are to keep outdoor recreation clean, fun and wild into the future.
Agency actions fall under the plan's All Lands Camping strategy, which is designed to clean up overused campsites and reduce growth in the number and size of sites.
The Forest Service is working to update camping across the entire Pike-San Isabel National Forest, which includes the Salida and Leadville ranger districts, Recreation Lands Staff Ben Lara said. The BLM hosted an online open house in April and May in a move to improve travel and camping on BLM-managed lands in Chaffee County. Both agencies will open public comment periods soon to encourage public participation in the federal decision-making process under the National Environmental Policy Act.
Fourmile's Turtle Rock management continues to evolve
Management changes have been progressing over the last decade on BLM public land at the nearby Turtle Rock camping area on County Road 375, about half a mile above the river. Recent improvements include a permanent double vault toilet, fire rings, picnic tables and gravel road base. "Adding a fee is under consideration but it will be awhile before a decision is made," said BLM Outdoor Recreation Planner Linda Skinner, as a fee proposal is subject to many levels of approval through the agency's decision-making processes.
There are no immediate plans to charge for camping at Elephant, Tunnel View or Rapid #4.