With this quick guide you'll learn how to add new campsites to our database!
Note: open this page on your device for the best experience.
Step 1: Download the New Campsite survey and map
New Campsite Survey
For recording new campsite locations and conditions.
Note: This survey requires an additional download detailed below
To download the surveys you can either scan the QR code from within the Survey123 app or click on it and it will take you straight to the app
Survey Installation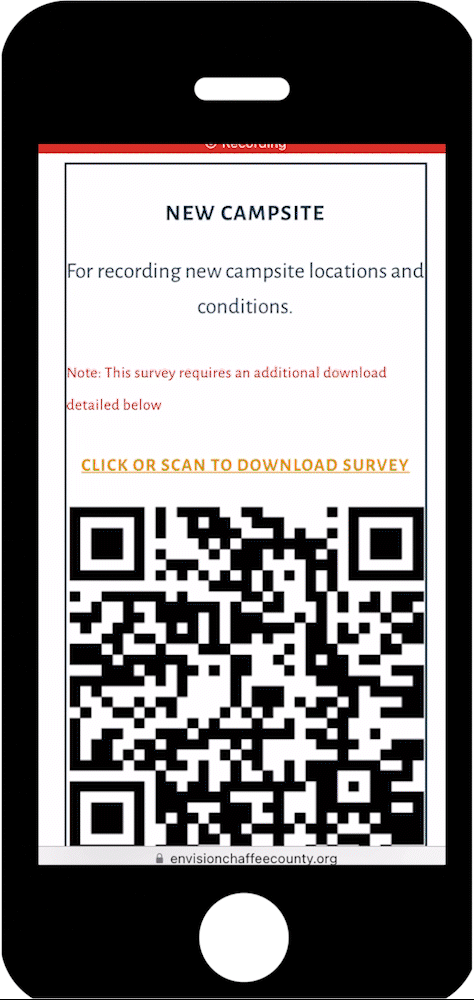 Download the New Campsite Offline Map
Once you have downloaded the Survey123 app, open the app on your device.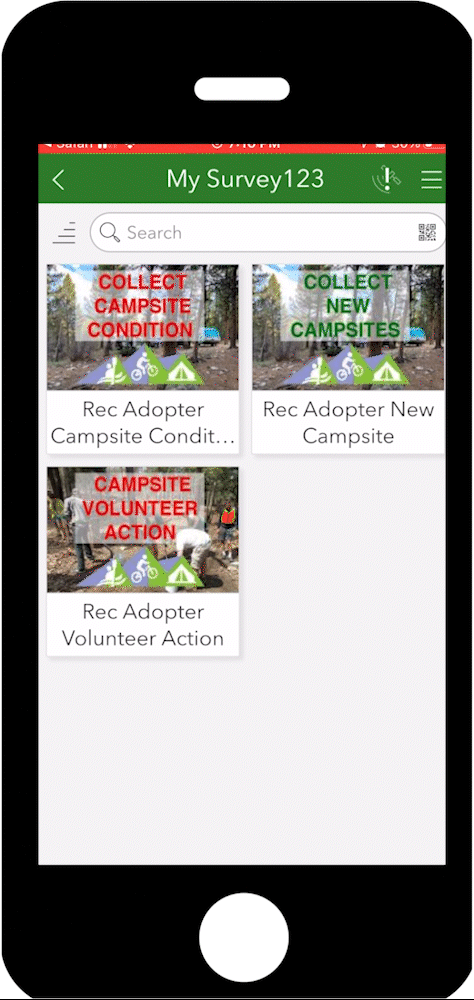 Open the new campsite survey and click on the options button on the top right hand corner.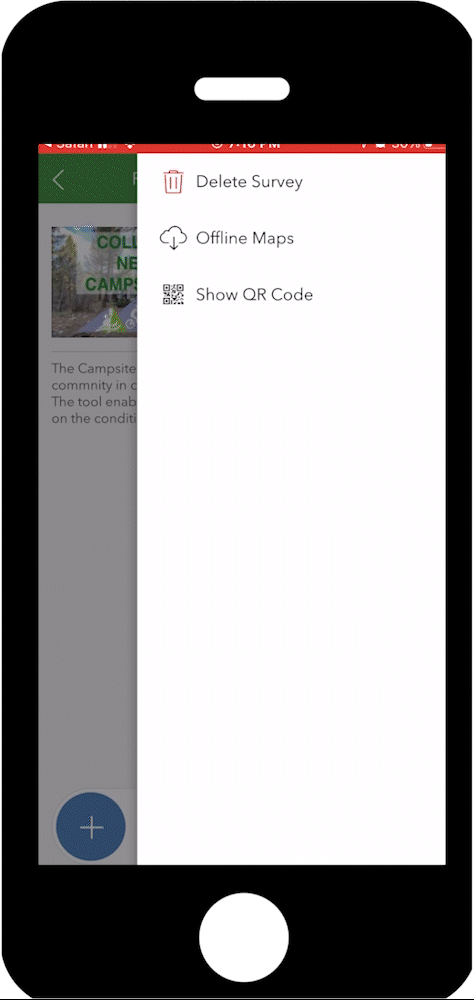 Select "Offline Maps."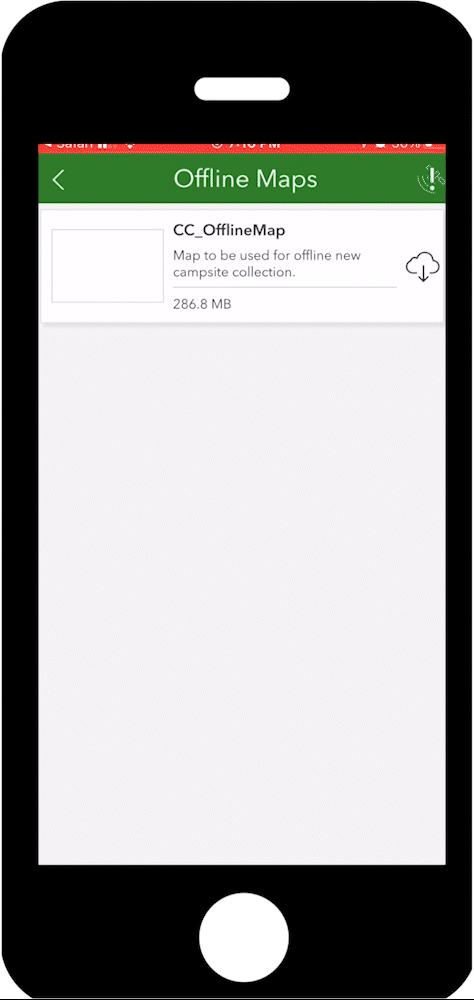 Click on the download icon to download the CC_OFFLINEMAP file to your mobile device.
Step 2: Add a New Campsite
For new sites, you will use the New Campsite Survey (green) directly within Survey123 and not through Field Maps.
Open Survey123
Survey123 app home screen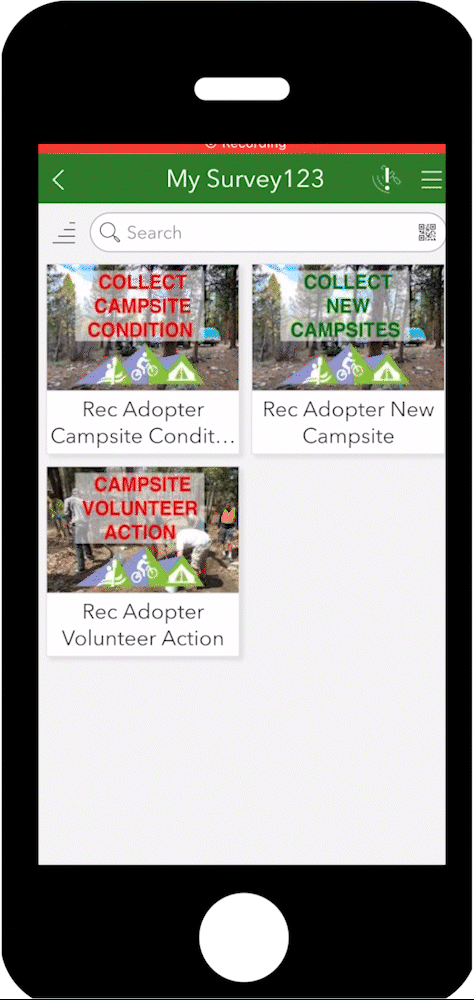 Open the new campsite survey directly within Survey123.
Survey123 app home screen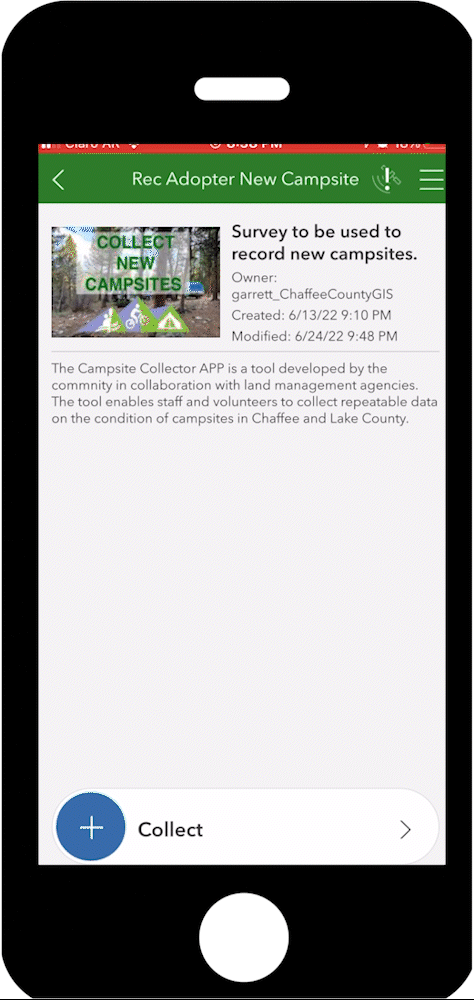 Click on the "Collect" button to record the new site.
New Campsite Location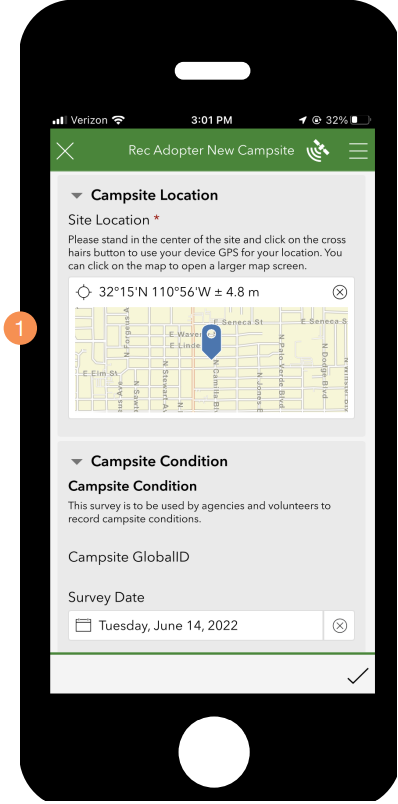 When collecting a new site, you will first create a point from that location. All other questions are the same as the campsite condition survey linked in Field Maps.