Large groups, huge campfires a noted impact issue, program manager says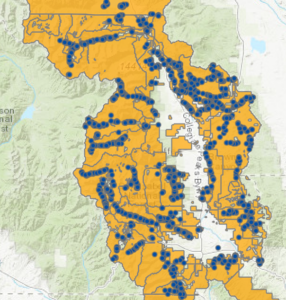 Volunteers with Chaffee Recreation Adopters helped collect more than 2,200 campsite surveys this summer using a new mobile app created for stewardship work in Chaffee County.
The Campsite Collector App was used by dozens of volunteers starting in mid-June and over four months, all of the campsites located along the county's forest road system had been surveyed.
Program Manager Joe Greiner trained more than 50 people to use the app and held twice-monthly "data blitz" group events. Volunteer "Adopters" also surveyed sites on their own after training.
Greiner, owner of Wilderness Aware Rafting for more than three decades before semi-retirement, said he was surprised to observe new camping behavior as he visited nearly every road-accessed camping area this summer. The groups are much larger and, perhaps as a result, so are the campfires.
"People can drop a pin at a spot and tell all their friends, 'Hey this is where we're camping this weekend,' and so it has often become a group activity instead of a get-away-from-it-all activity," he said. The popularity of group RV camping also has increased the size of site impacts.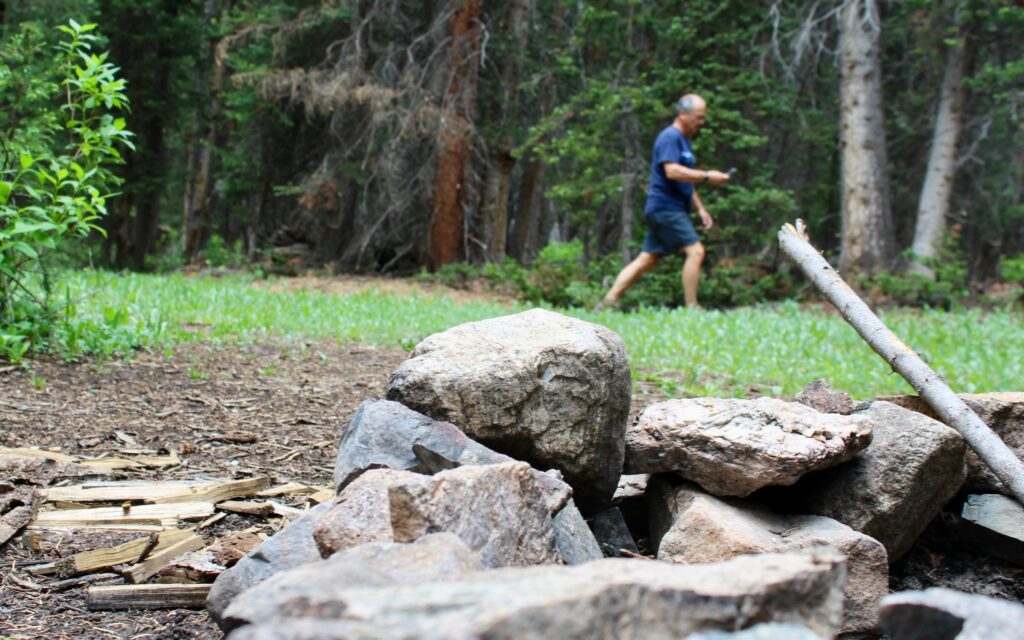 Greiner frequently observed up to 30 parked vehicles on weekends in a single forested area.
"With large groups, a fire ring has to be five or six feet wide for everyone to sit around it," he said. "That's high-impact as they're driving vehicles into the grass and forest and having bonfires in huge fire pits."
Survey information includes the square footage of ground disturbance, number of campfire rings, evidence of trash and human waste, and more. The data is aggregated in an online dashboard with searchable maps (see graphic), providing the ability to easily view where the county's highest concentrations of camping areas are located.
"There are only half a dozen to a dozen areas of the county that have high concentrations of camping use, and those are all accessed by roads," Greiner said. "In the future, managing the impacts of dispersed camping can be focused without having to drive every county road, now that we have mapped the sites."
The Adopters program will switch gears from data collection to stewardship work next spring.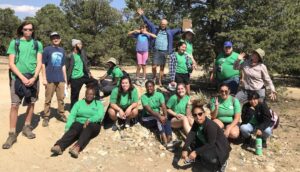 Greiner said the majority of campsites surprisingly don't have a lot of litter, considering increased use. "We talk about trash because that leaves a bad impression but piles of camper refuse such as paper plates and food scraps are the exception not the rule," he said.
Instead, "trashed" sites appear to be caused by a picnic or a party. "You might see a fire pit with a dozen beer cans in it, or it looks like the refuse left behind was from a long-term residential stay," he said. About 30 campsites were flagged this year for potential residential use.
More concerning impacts involve expanding denuded ground caused by vehicles driving on grass and into forested areas, dirty piles of ash and human waste, and multiple fire rings, Greiner said.
Aggregated data from this year's surveys show 3,800 gallons of trash, 550 piles of human waste and 7,000 damaged trees in and around the county's road-accessed campsites, plus nearly 200 acres of denuded ground, which is the size of 150 football fields.
Greiner managed every data blitz event and collected a lot of surveys himself. "The typical visitor reaction was pleasure that someone would take the time to manage these sites so they could stay open, as opposed to being trashed and the government feeling like the only alternative is to close them."
'Adopters' help inform public lands management and stewardship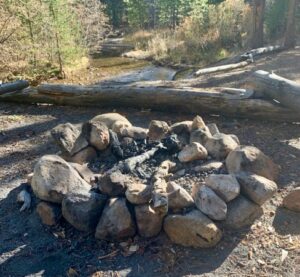 Providing high-quality, low-impact camping opportunities is a top objective outlined in the Chaffee County Outdoor Recreation Management Plan. The Bureau of Land Management (BLM), U.S. Forest Service (USFS) and Colorado Parks and Wildlife (CPW) are working together under the Chaffee Rec Council to consider community-supported camping solutions that keep outdoor recreation clean, fun and wild into the future.
The agencies will use the surveys to help inform new camping management strategies currently under consideration at the USFS, BLM and Arkansas Headwaters Recreation Area (AHRA), a state park charged with managing federal lands within its boundary along 150 miles of the Arkansas River. Agency actions fall under the community plan's All Lands Camping objective, which is designed to clean up overused sites and control growth in the size and number of sites.
Chaffee Rec Adopter partners include USFS, BLM, CPW, AHRA, Colorado State Land Board, the Greater Arkansas River Nature Association (GARNA) and Envision Chaffee County. GARNA received a two-year grant from Chaffee Common Ground to develop the program. GARNA augmented volunteer work through part-time staff member Cat Anderson, who collected 400 campsite surveys on her own at some of the county's most remote locations.
Nearly 200 volunteers have signed up for Chaffee Rec Adopters, with a lot of interest from Friends of Fourmile and homeowners who live near public lands, especially in the Mesa Antero, Game Trail and St. Elmo communities. In addition to doing surveys, volunteers can adopt dispersed camping areas, similar to the USFS Adopt-A-Trail program.
In addition to the thousands of campsites, campfire rings and gallons of trash, Adopters found several illegal pit toilets this summer, including a few elaborate set-ups. "One was a wooden box with a toilet seat over a hole that someone stashed in the trees," Greiner said. "Another was a full-on outhouse located way up a pass, with a broom and a sack of lime and a lock on the door and everything."
To get involved in Chaffee Rec Adopters, visit envisionchaffeecounty.org/rec-adopter/.
Fast facts about Chaffee County's dispersed camping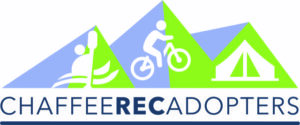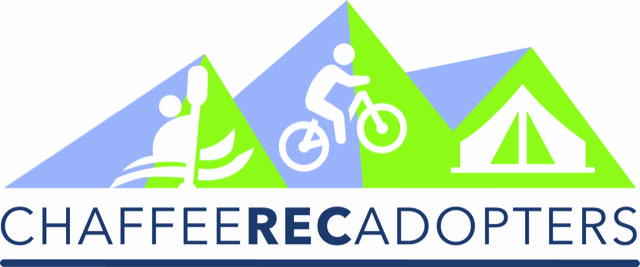 The county has 2,218 sites along roads
The Cottonwood Creek drainage above Cottonwood Lake has the most sites at 32 per mile
The Shavano area has the highest concentration of sites per-acre
260 gallons of trash were recorded in the 100,000-acre Fourmile Rec Area
30 sites were flagged for potential residential use this summer